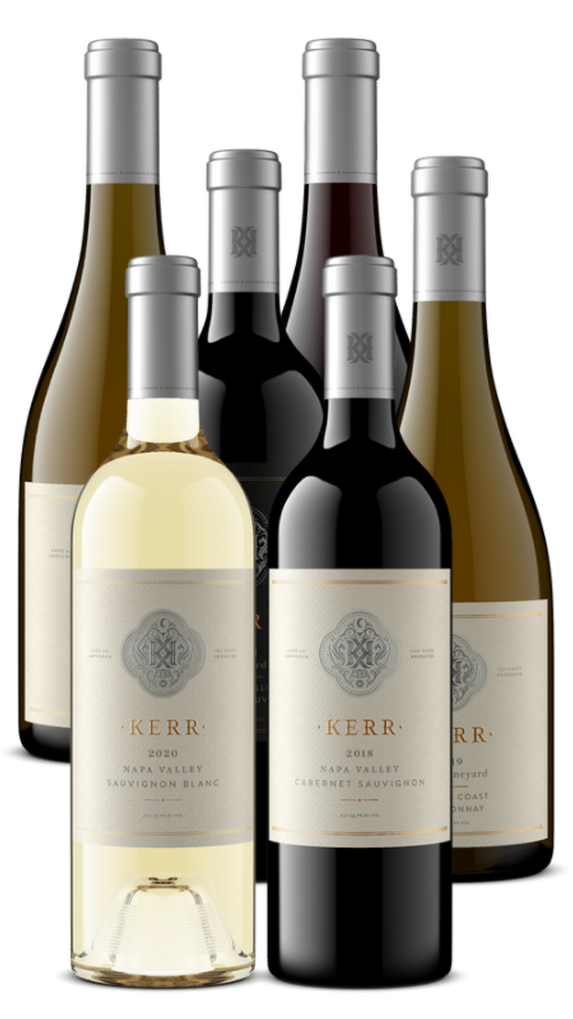 Women's History Month 6 Pack
Get all three wine packages at one incredible price!
Women's History Month Special Offering
In honor of women's history month, we're highlighting our team of trailblazing women and the wines they love. This package complete set of 6 wines includes selections by all the women behind Kerr Cellars - Cristie Kerr, the winemaking team, and all the ladies behind the brand. In recognition of the women in wine who paved the way for us, we're donating a portion of the proceeds from this package to the women rising up in the wine industry today. A contribution will be made to Bâtonnage, an incredible organization stirring up the conversation on women in wine.
Team Kerr Selections:
Two wines that are perfect to pop open with family and friends after a long day
2020 Sauvignon Blanc
2018 Manzanita Pinot Noir

Winemaker Selections:
Two wines that are showing beautifully at this particular moment in time
2017 Sonoma Coast Chardonnay
2015 Sonoma Coast Pinot Noir

Cristie's Selections:
Two single-vineyard wines with beautiful food-friendly tension
2019 Rued Vineyard Chardonnay
2018 Beckstoffer Vineyards Cabernet Sauvignon