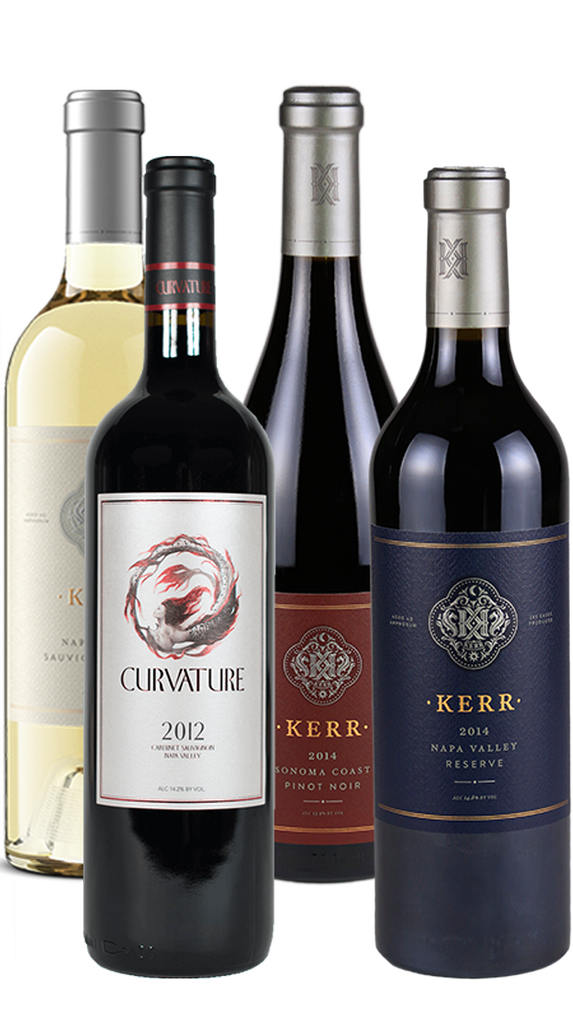 Library Set
Every vintage we hold back a small selection of our releases to age gracefully in our cellar. Every few years, our sommeliers and winemaking team taste the reserved bottles and evaluate them for an ideal library release. For a limited time, we are sharing four offerings that are at optimal maturity and have been cared for in our cellar under the perfect conditions for aging. We invite you to try our 2022 cellar selections.
2017 Sauvignon Blanc:
Straw-gold in color, with peach, grapefruit, and orange blossom aromas over deeper pineapple notes and a hint of rain-wet pebbles. In the mouth, this blend is vibrant and dynamic with lemon curd, guava, and stone fruit flavors buoyed on a zesty, textured core. The finely balanced palate reveals a touch of barrel-tannins and a prickle of minerality, giving extra complexity to the finish. This wine is at optimal maturity and should be enjoyed immediately. Ideal serving temperature: 53-55°F.
2014 Pinot Noir:
Showing brick red hues, yet it still has a youthful core of red and black fruits. The nose is deep with secondary aromas of leather, clove, cocoa powder, and showcases undertones of herbal notes and toasty, spicy oak. The palate is velvety and lush, coupled by an intriguing brooding dark-fruited back-palate, followed by a mid-weight core of delicious red fruits that are still vivid and vinous. Finishes with impeccable balance, lingering and beautifully polished tannins, and oak.
2012 Curvature Cabernet Sauvignon:
Sweet oak aromas are complimented with dark fruit characters of dried mission fig, black cherry, violets, and licorice. A soft entry and lifted acidity give way to savory characters of peppercorn and tobacco leaf, with a rustic finish. Best enjoyed immediately after opening, with spiced grilled chicken, pork and vegetables, or aged sheep's milk cheese.

2014 Reserve Red:
Intense aromatics of black cherry, blackberry, and fresh fennel are paired with ink, balsamic and brambly characters. A gorgeous silky entry leads to cassis and dark blueberry notes with soft, elegant tannins reminiscent of cacao that linger for several minutes. This wine is just now approaching its prime and will continue to develop beautifully over the coming years. While this wine is drinking well now, it will benefit from additional cellaring, best enjoyed in the next 3-10 years.

*We do our best to accommodate library requests throughout the year. If you are looking for another vintage to commemorate a special year or celebrate a milestone, please don't hesitate to contact adelaide@kerrcellars.com.