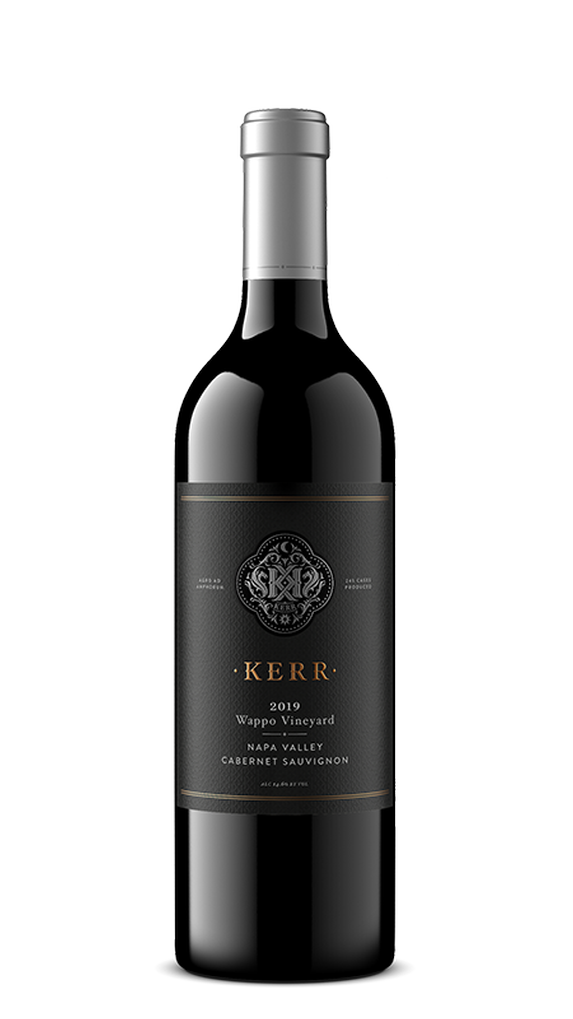 2019 Wappo Vineyard Cabernet Sauvignon
Recognized as #60 in the Top 100 Wines of USA 2022. Read more here.
"Stag's Leap has always been known for making blockbuster Cabernet Sauvignon and this superstar wine lives up to that reputation. Black and blue fruits burst in the nose with cocoa powder, hints of leather and dried herbs. The palette exposes the gravelly and loam soils that are present and all the flavors come together with effortless perfection. Helen's use of Francois Freres Burgundian Oak barrels holds everything together in perfect harmony without being overdone" Cristie Kerr
Tasting Notes
This is a massive wine of incredible complexity and depth, with deft balance in both the nose and on the palate. The bountiful nose reveals beautiful aromatics of rose oil, red and black currants, dried black figs, oiled leather on a backdrop of forest floor, cigar box, flint, and volcanic red soil. The mouth-filling entry is massive, but maintains a balance of silkiness, texture, and complexity. A distinctive element of huckleberry comes through strongly on the palate, with secondary notes of currants, tapenade, potpourri, and crushed stone. A long, driven finish with wonderful complexity and texture. The interplay and balance of sweet and savory elements are at the heart of the yin and yang interplay that make this such an exceptionally compelling wine. 
Blend
100% Cabernet Sauvignon from the Wappo Vineyard in Stags Leap
Aged
22 Months 100% New French Oak
Winemaker
Helen Keplinger
Winemaker Notes
245 Case's Produced
Agro Ad Amphorum
Latin Translation: From Soil to Bottle
The Wappo Hill vineyard and ranch borders the famed Stag's Leap region. One of Napa Valley's most venerated origins of Cabernet Sauvignon. The vineyard name pays homage to the original indigenous tribes of Napa Valley dating back as far as the 18th century. Today, Wappo Hill ranch is known for its distinctive gravelly and clay loam soils that retain less water but high nutrient deposits. Daily breezes caress the peaks and valleys from the San Pablo bay resulting in a slowed ripening cycle that produces small berries and intensely flavored fruit with plush silky tannins.

The 2019 vintage was one of the cooler vintages of the last decade. Ample spring rains fueled healthy canopy growth and a crop that was nearly as generous as 2018. The first half of the growing season was moderate, and therefore somewhat extended. This allowed the vines time to slow their growth heading into veraison and maximize their nutrient uptake and pre-ripening photosynthesis. The second half of the season, in which the grapes ripen and are harvested, was warm, with some heat during the harvest period, leading to wines of incredible silkiness, fresh and pure fruit, elegant texture, and impressive length.