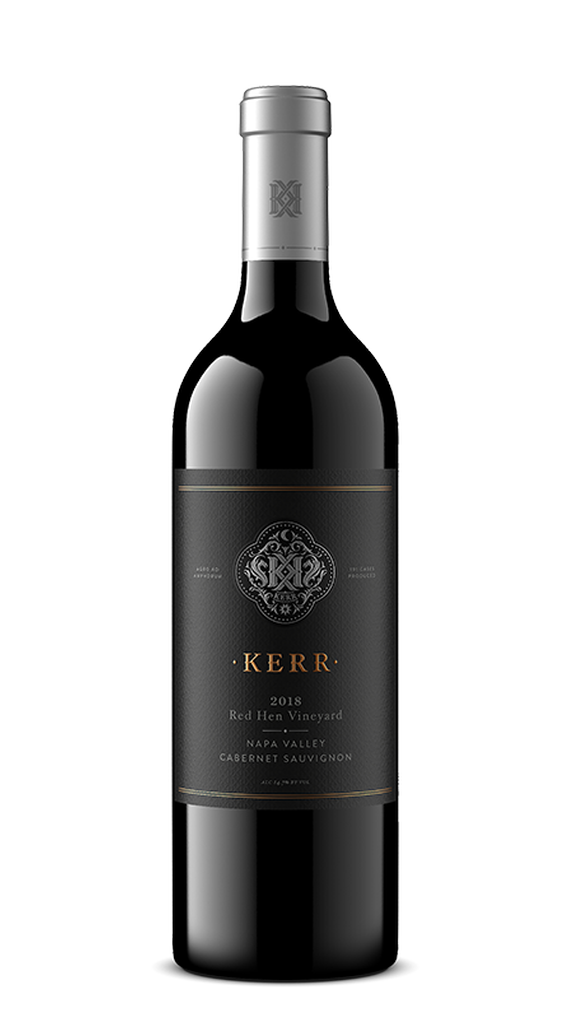 2018 Red Hen Vineyard Cabernet Sauvignon
Maximum Purchase: 2 bottles
"When you combine a spectacular vintage with a spectacular vineyard, you get a wine like this one here. Our unique block is balanced and shows great complexity of fruit. This is a wine that showcases just how great wines are truly made in the vineyard." - Helen Keplinger
Tasting Notes
This Oak Knoll Cabernet is powerful yet soft, offering an elegant mouthfeel of plush tannins. The nose showcases a beautiful purity of dark fruits including black cherry and purple plum. There are layers of forest aromas, black pepper, white flowers, and white tobacco adding softness and femininity. The palate is silky, plush, and long, with notes of violets, blackberry bramble, caramel, and cedar. This wine is lovely to drink now and will also cellar well.
Blend
100% Red Hen Cabernet Sauvignon
Aged
Aged 21 months in 85% new french oak and 15% neutral french oak
Harvest Date
October 20th, 2018 at 3:30am
Agro Ad Amphorum
Latin Translation: From Soil to Bottle
Red Hen is a special site because the vineyard sits on an alluvial fan on the southwest side of the valley within the Oak Knoll District. This location allows for a cooler and longer ripening season, allowing the flavors to develop over a longer hang time, but without becoming overly ripe or showing signs of dehydration.

The 2018 vintage was a cooler, even season without much in the way of heat spikes or cold snaps. Canopies were healthy, full, and crop set was balanced. An easy-growing vintage that made really beautiful wines of terrific balance, intensity, and texture. Readily accessible upon release but will also age well. Terrific vintage for all varietals.
Philosophy
Helen specifically selected our block due to its beautifully balanced vigor, both in the canopy and fruit. These conditions allowed us to craft a gorgeously textured wine.  It is perfectly soft and pretty without being ethereal or light, incredibly balanced, and shows great complexity as a classic Cabernet.