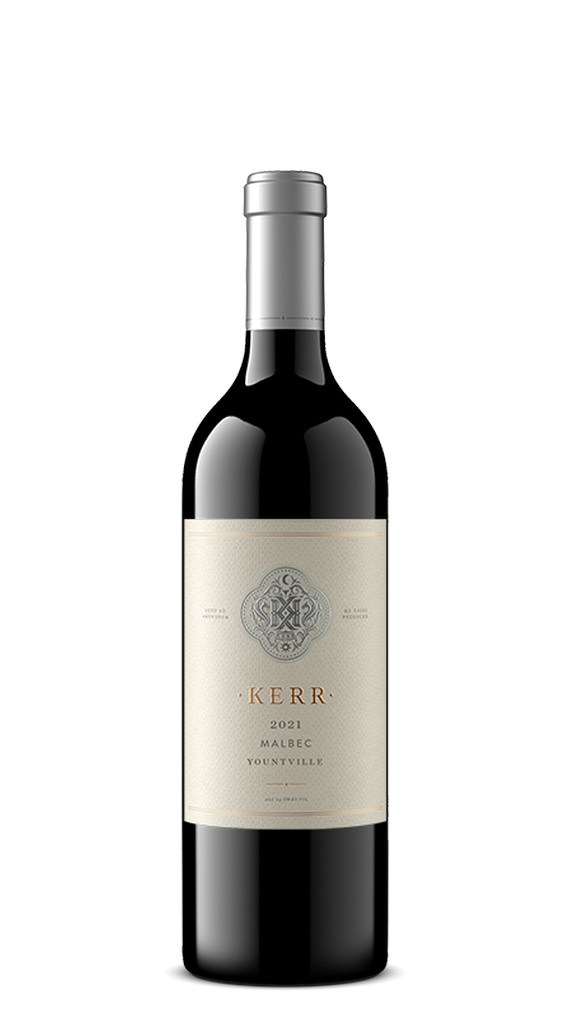 2021 Kerr Cellars Yountville Malbec
A beautiful expression of Malbec coming from the Thomas Kellars vineyard in Yountville!
Tasting Notes
The 2021 Yountville Malbec has an intense, complex nose of dark plum, saddle leather and black licorice, with a delicate top note of dried violets. The pallet has a wonderful bright freshness with lovely supple tannins. Fresh cherry, culinary herbs, regaliz, pipe tobacco, and bay are just the beginning of an incredibly complex flavor profile. An authentic expression of Malbec, this wine would be best cellared until Spring 2024.
Aged
16 Months Frenck Oak Barrels, 66% New
Winemaker
Helen Keplinger
Winemaker Notes
Sourced from Thomas Kellar's vineyard in Yountville
Harvest Date
Hand Harvested September 6th 2021
Agro Ad Amphorum
Latin Translation: From Soil to Bottle
The summer leading up to the 2021 harvest was ideal, with warm days and cool nights, and no intense heat spikes to speak of. The continuing drought and a few weather events during bud break limited yeilds, but the quility is very high. Small concentrated berries yeild intense flavorful wines. Though small in volume the 2021 harvest is mighty in quality.