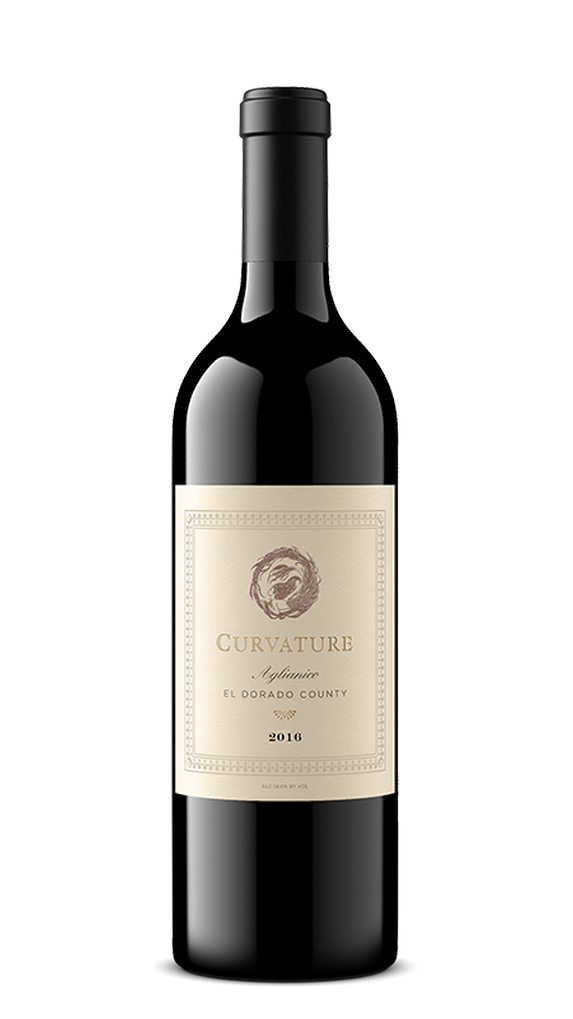 2016 Curvature Aglianico
"Aglianico is a black-skinned grape typically grown in the Southern regions of Italy such as Basilicata and Campania. Along with Sangiovese and Nebbiolo, Aglianico is considered one of the three greatest Italian grape varieties. This wine often showcases high tannin, an angular yet plush fruit profile, and a supple mouthfeel followed by a long chocolaty finish. I am thrilled to include this wine in our already stellar portfolio." Matt Lane


Tasting Notes
Aromas of brandied morello cherries, cigar box, with brambly red-black fruits. Seems deceivingly simple when first open and then it reveals notes of blackberry, molasses, and dried thyme. The palate is powerful and full-bodied, with toothsome tannins, mineral notes, savory character, great depth, and evolution. The mouthwatering finish entices you to take another sip. Serve with cured meats, roasted lamb, wood-fired rib eye, or grilled game.
Aged
45 months in 100% once used French Burgundian barrels
Winemaker
Helen Keplinger
Agro Ad Amphorum
Latin Translation: From Soil to Bottle
The 2016 vintage was fabulous, producing ethereal, complex, and pretty wines with beautiful aromatics.

This Aglianico comes from a vineyard in the foothills with orange-red volcanic soil. It sits 900 feet in elevation and is beautifully farmed. The high elevation allows for a longer growing season resolving the tannin in the skins. This was a small crop with small berries due to minimal irrigation. There is intense color from the beginning, lots of acidity, and structure. We closely managed the fermentation to keep it from becoming too massive.
Philosophy
This Aglianico is approachable and young but also very age-worthy. It's essentially a reserve Aglianico by Italian standards. Taurasi (the most well-known Aglianico region in Italy) requires a minimum of 3 years of aging before release; Reserve requires an additional year for a total of 4 years of aging before release.

With Cristie's Sicilian heritage and a unified love of Italian wines, Aglianico is an exciting new adventure for us. You can find Aglianico planted in tiny quantities around California, but the microclimate must be perfect for the grape to flourish. In 2016, Helen unearthed a small patch of bush vine Aglianico tucked away in El Dorado County. After nurturing this wine in barrel for nearly five years, this wine is still big and bold yet ready to drink.